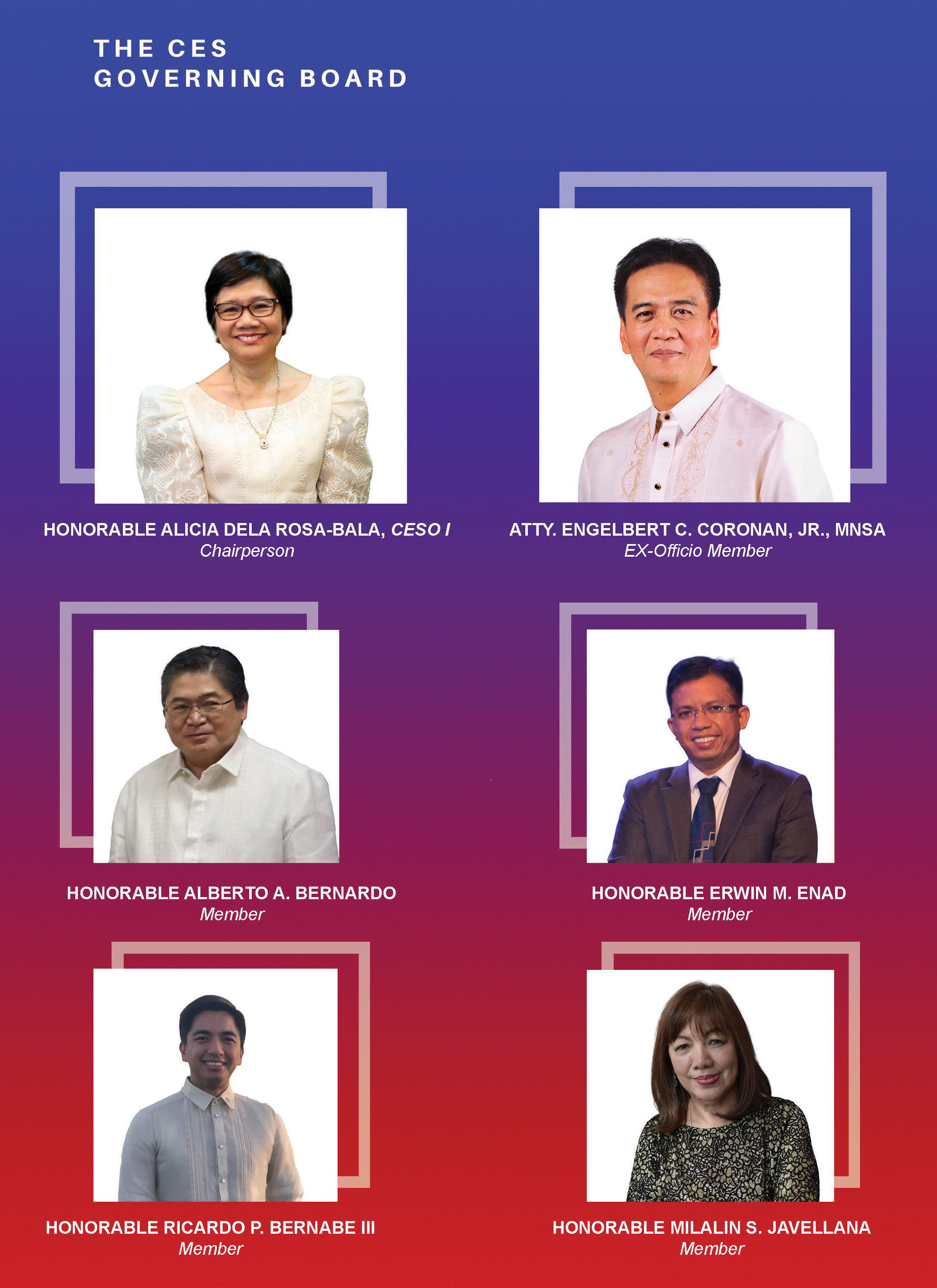 The Career Executive Service Board is the governing body of the CES. The CESB is mandated to promulgate rules, standards and procedures on the selection, classification, compensation and career development of members of the CES.

The CESB is composed of eight (8) members, namely: the Chairperson of the Civil Service Commission (CSC) and the President of the Development Academy of the Philippines (DAP) as ex-officio members, and six (6) others appointed by the President of the Philippines for a term of six (6) years.

Day-to-day operations are handled by the CESB Secretariat headed by an Executive Director and a Deputy Executive Director. Five (5) operating divisions are tasked to handle specific program areas.
---