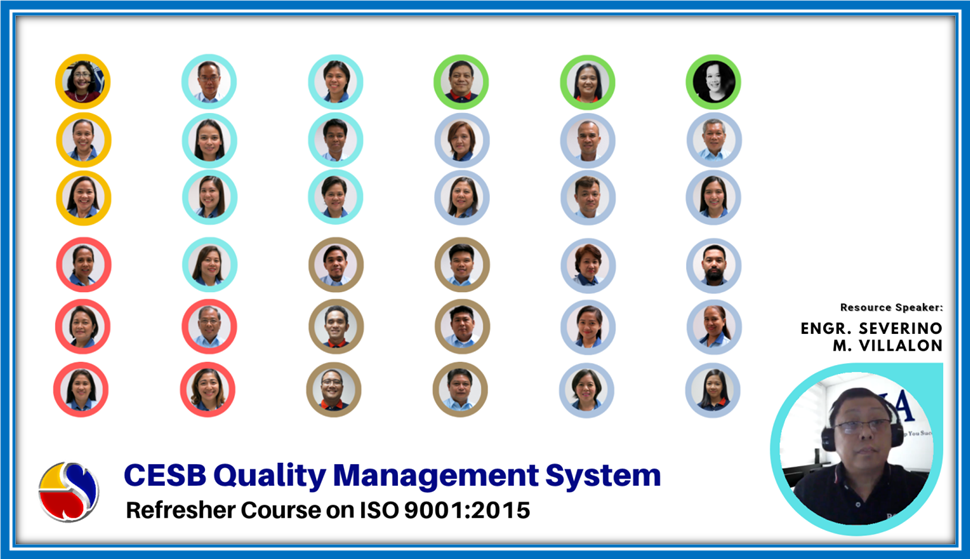 Posted on Friday | October 23, 2020
Did you know that there is an insider code name to collectively call the officers and employees of the Career Executive Service Board?
---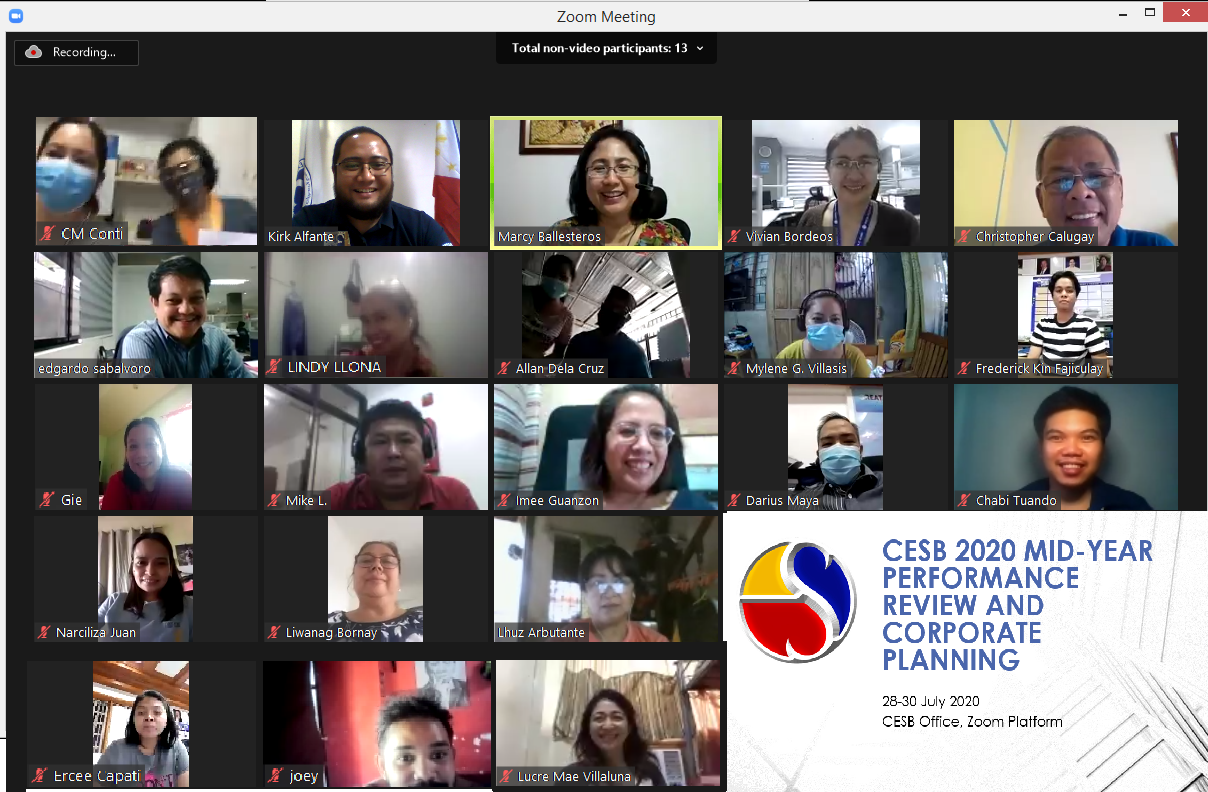 Posted on Wednesday | October 1, 2020
The Career Executive Service Board (CESB), in pursuit of service excellence and continuous improvement, recently conducted its 2020 Mid-Year Performance Review and Planning (2020 MYPR) activity last 28-30 July 2020 online via Zoom platform.
---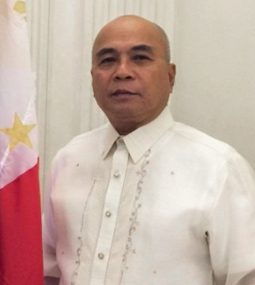 Posted on Wednesday | September 09, 2020
Mr. Ponciano M. Ligutom was conferred the 2020 Outstanding Silimanian Award (OSA) by Silliman University as among the five alumni conferred as the 2020 Outstanding Sillimanian Awardees (OSA) during the119th founders Day celebration with the theme "Hope Arising from the Solid Rock". Mr. Ligutom was among those who were honoured during a virtual conferral rite live-streamed via Facebook at 10 am last August 28, 2020.
---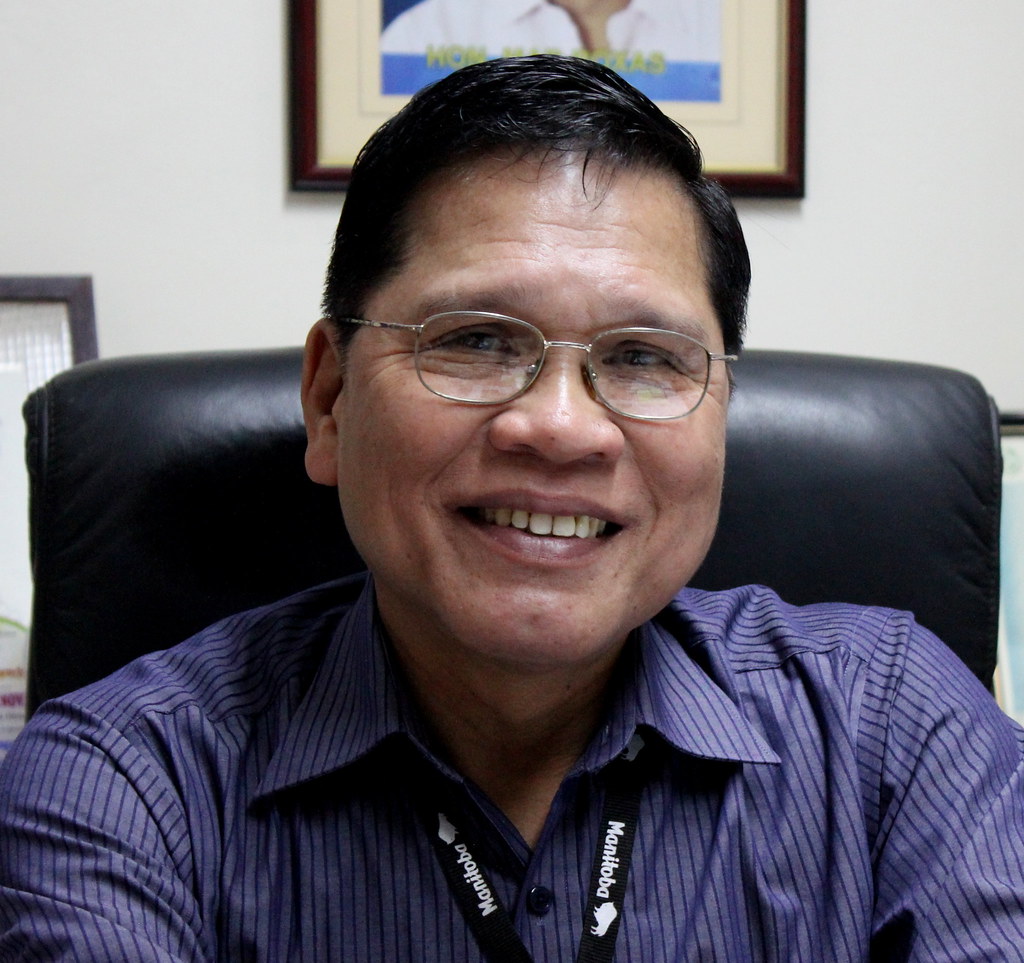 Posted on Wednesday | September 09, 2020
The Career Executive Service Board (CESB) extends its sympathies to the family of former Department of Interior and Local Government Region VIII's Regional Director Pedro A. Noval, Jr. who passed away last August 20, 2020.
---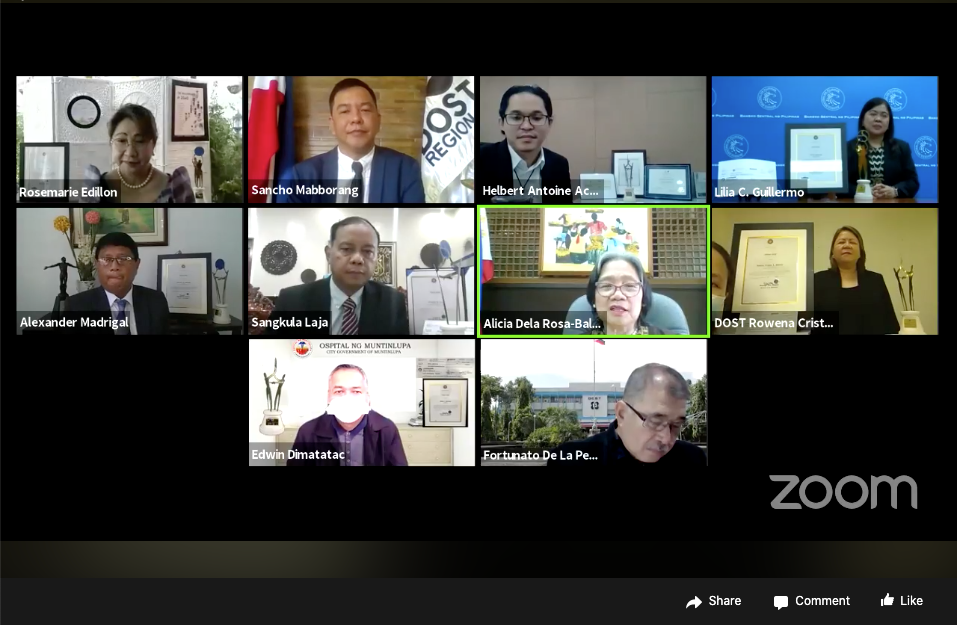 Posted on Wednesday | September 09, 2020
The 2018 and 2019 Presidential Gawad CES (Career Executive Service) awardees were honored on 25 August 2020 through a virtual conferment ceremony during the of the Fourth Quarter CES Leadership Conclave aptly themed "Spirit-Led Stewardship Leadership that Matters." The ten (10) awardees were called one at a time during the opening program with the spotlight focused on each of them and on their respective achievements.
---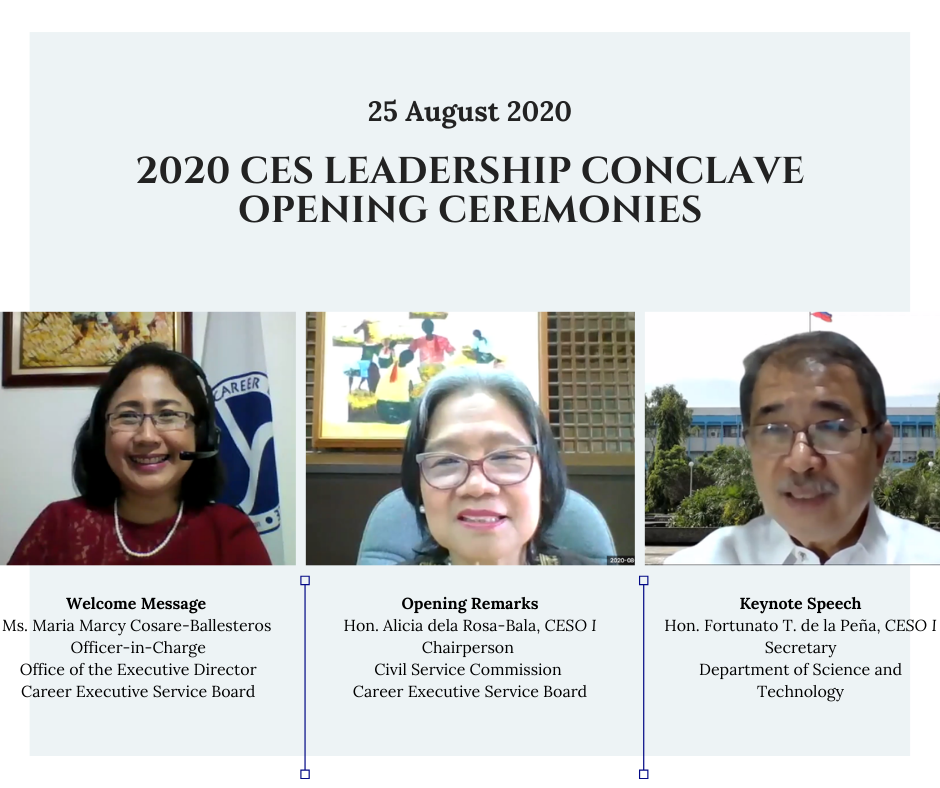 Posted on Thursday | September 03, 2020
Over 300 Career Executive Service Officers (CESOs), Eligibles, onstream applicants, and third level officials from Region 1 to the Bangsamoro Autonomous Region in Muslim Mindanao (BARMM), took part in the culminating session of the 2020 CES Leadership Conclave series with the theme, "Spirit-led Stewardship: Leadership that Matters" held 25 August 2020 in its first-ever webinar format.
---


Posted on Monday | August 31, 2020
A full House of enthusiastic directors and human resource practitioners filled the Zoom meetingroom to witness the Third QuarterHuman Resource Managers' (HRM) Fellowship and Learning Session held on 14 August 2020. It was the second time that the CESB conducted the HRM Fellowship through a virtual platform following the health restrictions brought about by the COVID-19 pandemic.
---
READ MORE NEWS