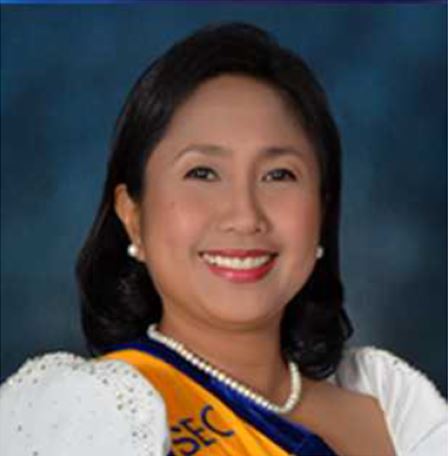 Posted on Thursday | February 18, 2021
President Rodrigo Roa Duterte sets the new leadership of the CESB Secretariat with the appointment of Maria Marcy Cosare-Ballesteros as CESB's Executive Director on 15 February 2021. The Secretariat received her appointment on 17 February 2021 through a transmittal letter signed by Executive Secretary Salvador C. Medialdea.



---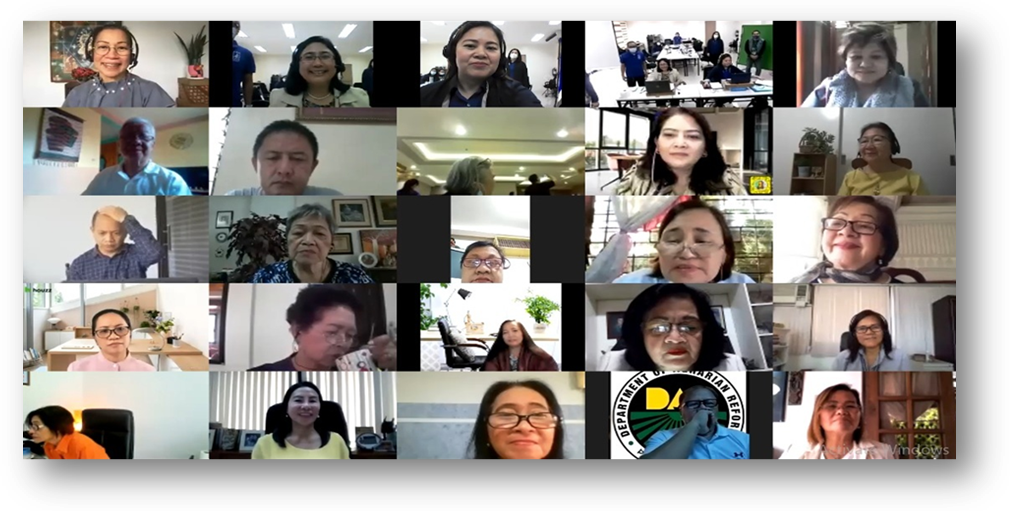 Posted on Wednesday | February 10, 2021
By harnessing digital technologies to navigate the uncertainties and adversities brought out by the current pandemic crisis, the Career Executive Service Board – Eligibility and Rank Appointment Division (ERAD) spearheaded an online training entitled "Shifting to Online Performance Validation and Interview Process" on 22 January 2021 via the Zoom platform.
---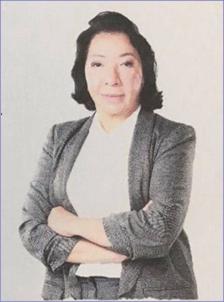 Posted on Wednesday | February 10, 2021
The CES Community mourns for the passing of Labor and Employment Undersecretary Ma. Joji V. Aragon on 7 January 2021.

USEC Joji as she was fondly called, was an expert in international relations, international labor and legislative liaising having worked extensively in these areas while working at the Department of National Defense (DND) and the Department of Labor and Employment (DOLE).




---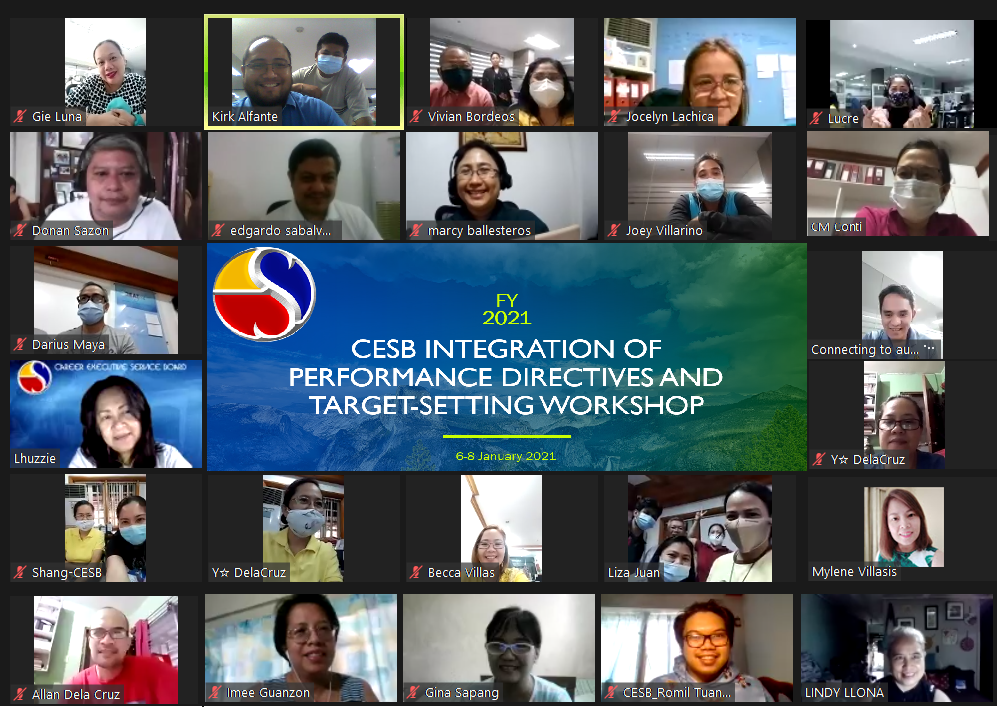 Posted on Wednesday | February 10, 2021
The Career Executive Service Board (CESB), in preparation for the performance of its mandate this 2021, held its "Integration of Performance Directives and Target-Setting Workshop" via Zoom platform last 06-08 January 2021. At the core of this three-day workshop were the scenario building for 2021, setting priorities and directives, and alignment of Key Performance Indicators (KPI) critical for successful strategy execution and performance improvement.
---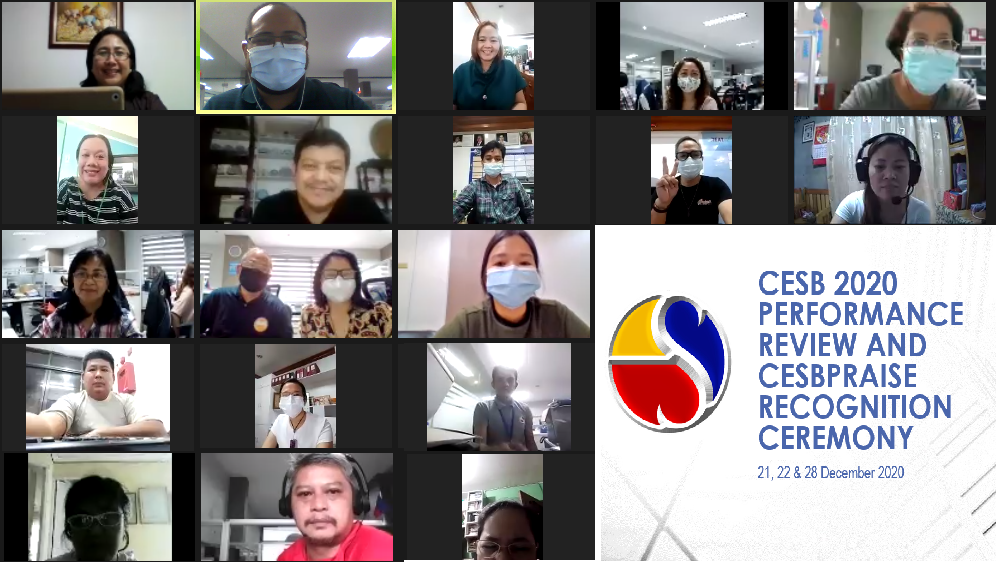 Posted on Monday | January 25, 2021
The Career Executive Service Board (CESB), in pursuit of service excellence and continuous improvement, recently conducted its 2020 Year-End Performance Review and CESB PRAISE Recognition last 21, 22 & 28 December 2020 online via Zoom platform.
---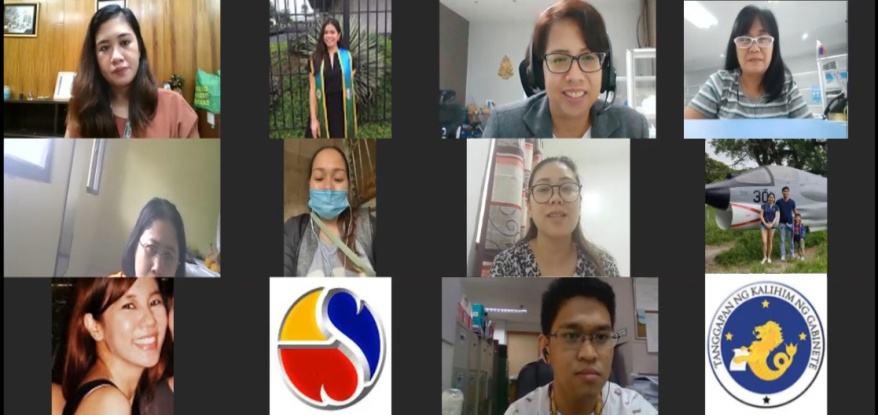 Posted on Wednesday | January 14, 2021
The Career Executive Service Board conducted the Career Executive Service Performance Evaluation System (CESPES) Reorientation for employees of the National Irrigation Administration (NIA) on December 18, 2020 via the Zoom platform.  Fifteen (15) personnel from the Cabinet Secretary and NIA employees involved in the preparation of performance appraisal of top management executives participated in the said activity.
---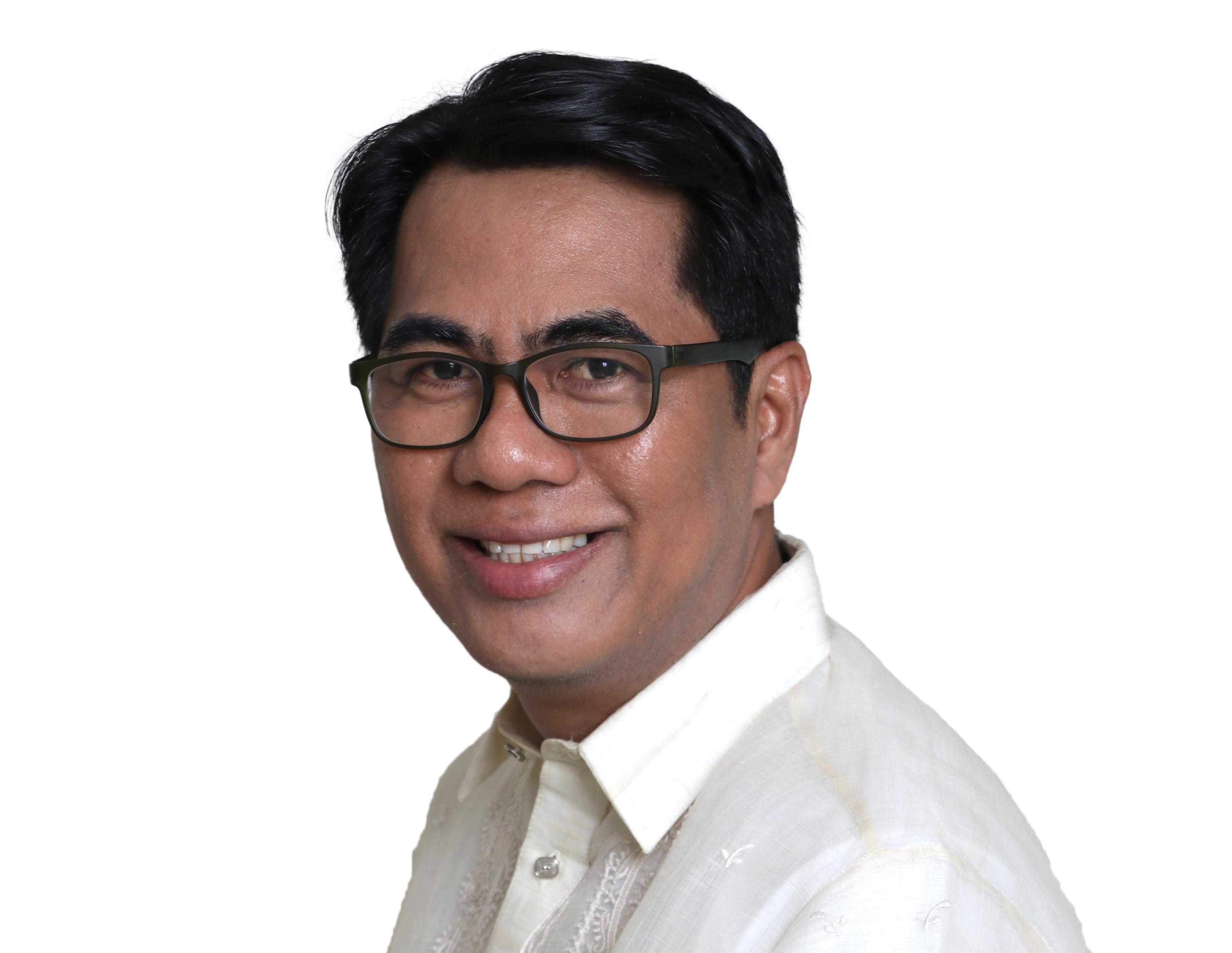 Posted on Tuesday | January 12, 2021
The CES community beams with pride as it congratulates CESO III Atty. Odilon Luis Pasaraba for his promotion to the position of Assistant Secretary for Special Concerns - Local Government Sector of the Department of the Interior and Local Government
---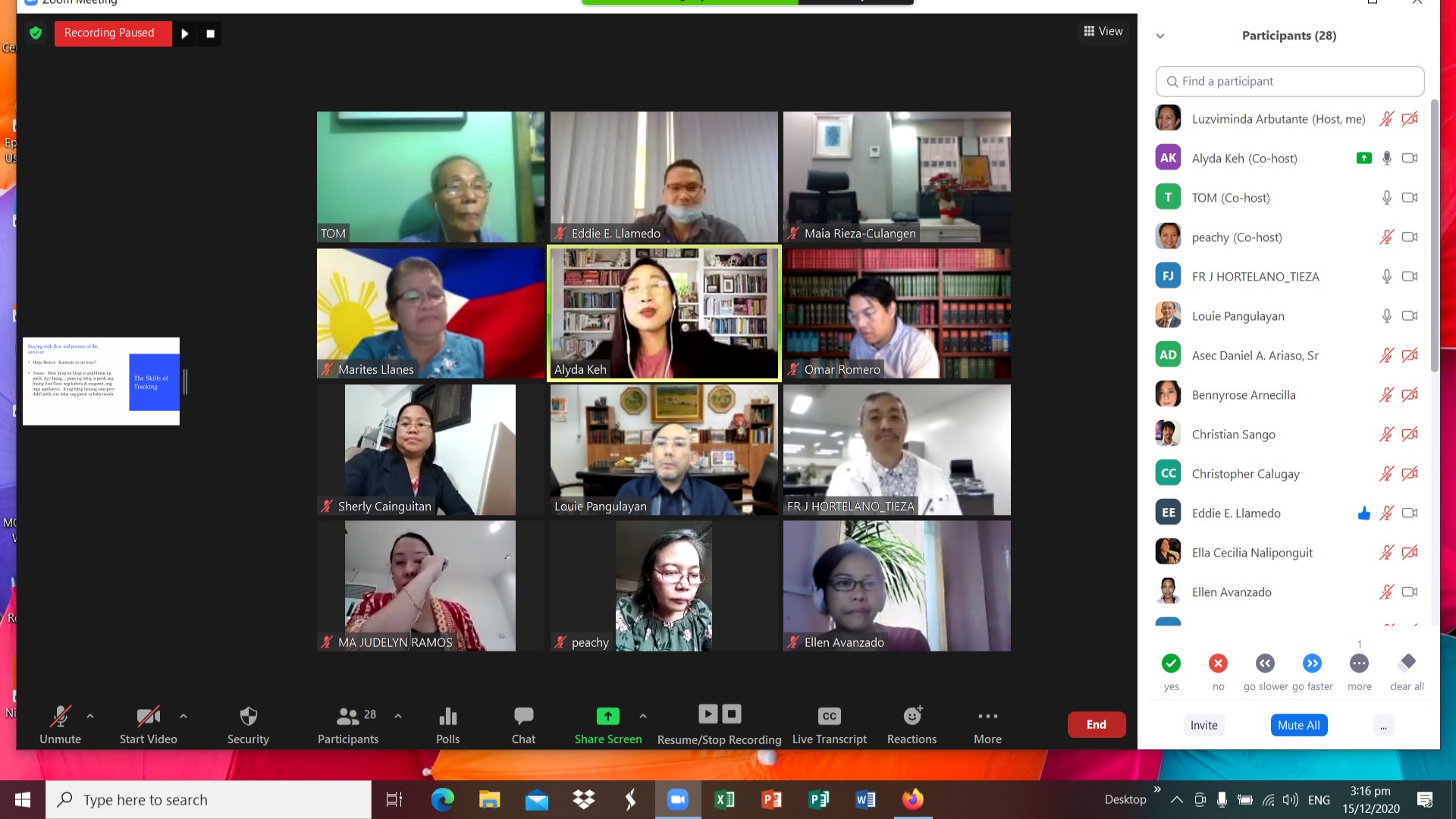 Posted on Friday | January 08, 2021
More volunteers have joined the league of 'Hope Bearers' as twenty-two kindred spirits from various government offices completed the 27th session of Project Paglaum via Zoom on 14-16 December.
---
READ MORE NEWS