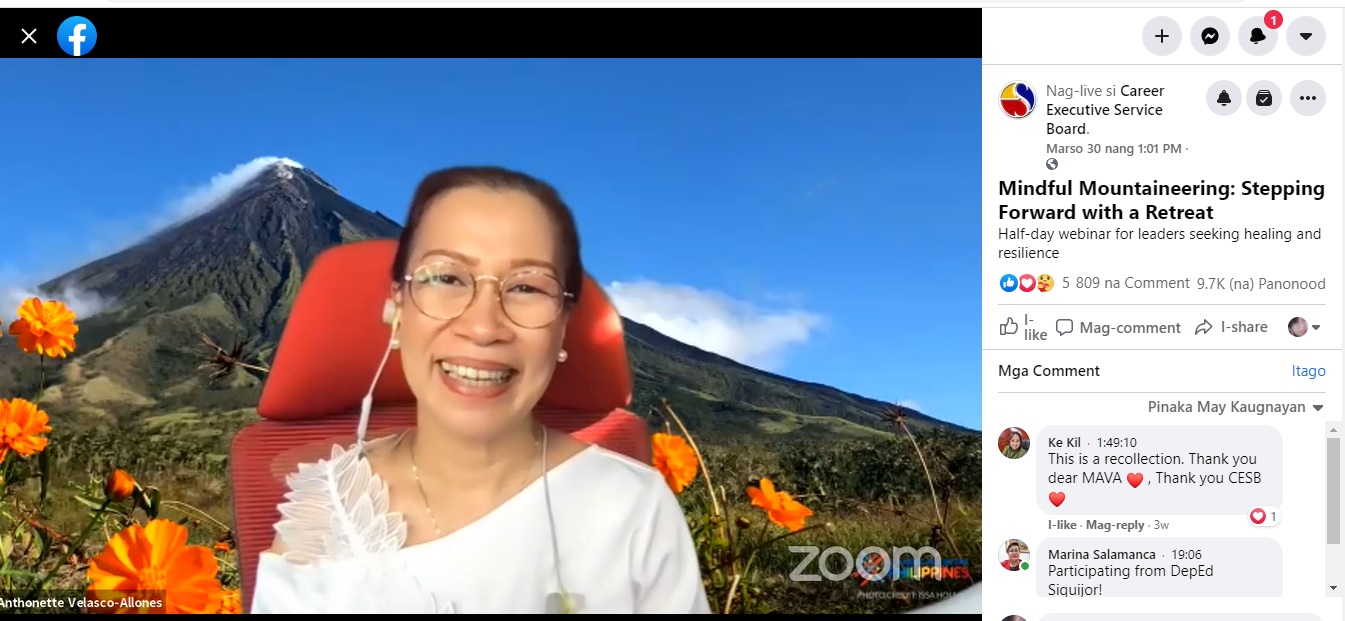 Posted on Wednesday | May 05, 2021
This is the commitment shown by the CESB in conducting its first ever Online CES Leadership Wellness Program on 30 March, through the session "Mindful Mountaineering – Stepping Forward with a Retreat". The session was attended by forty-seven (47) participants through the Zoom platform and 227 viewers via Facebook Live.
---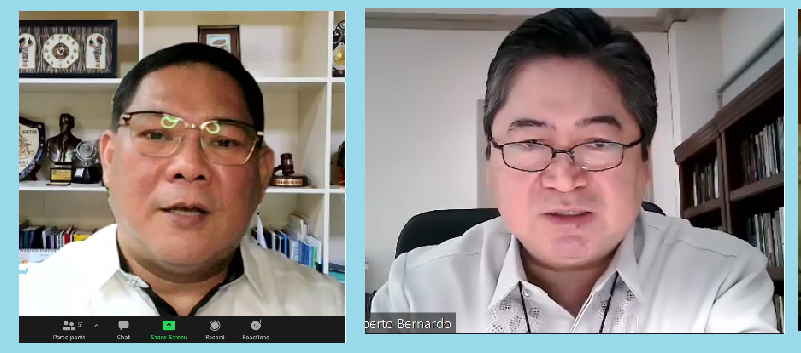 Posted on Wednesday | May 05, 2021
The Career Executive Service Board's (CESB) initiative to revive the CES Strategic Conversation (StratCon) is now in full swing as it completed a series of Stratcons with the Department of Education (DepEd) Officials in March 2021. StratCons with DepEd Central Office, Region 11 and Region 1 were conducted on March 16, 19 and 23 after the successful pilot session with the DepEd Region VII in February.
---

Posted on Wednesday | May 05, 2021
I am so blessed to have reached the highest position that I have aimed for, the Commissioner of the Civil Service Commission. I am now enjoying my retirement while also actively involved in three non-government organizations: Health Justice, World Association for Psycho-social Rehabilitation and Children International.
---

Posted on Tuesday | May 4, 2021
The CES Governing Board resolved to make the CES eligibility process more responsive, inclusive, and developmental through the promulgation of CESB Resolution No. 1579 or the Guidelines on the Portfolio Assessment for Career Executive Service (PACES) Eligibility Process on 22 February 2021. The said policy took effect 15 days after the date of publication, on 18 April 2021.
---

Posted on Monday | May 03, 2021
The CES Community pays tribute to Dr. Patricio S. Faylon, who joined our Creator on May 2, 2021. The following article was published in the CESB's 45th CES Anniversary Coffee Table Book where Dr. Faylon was featured as a Gawad CES Awardee for 2010.
---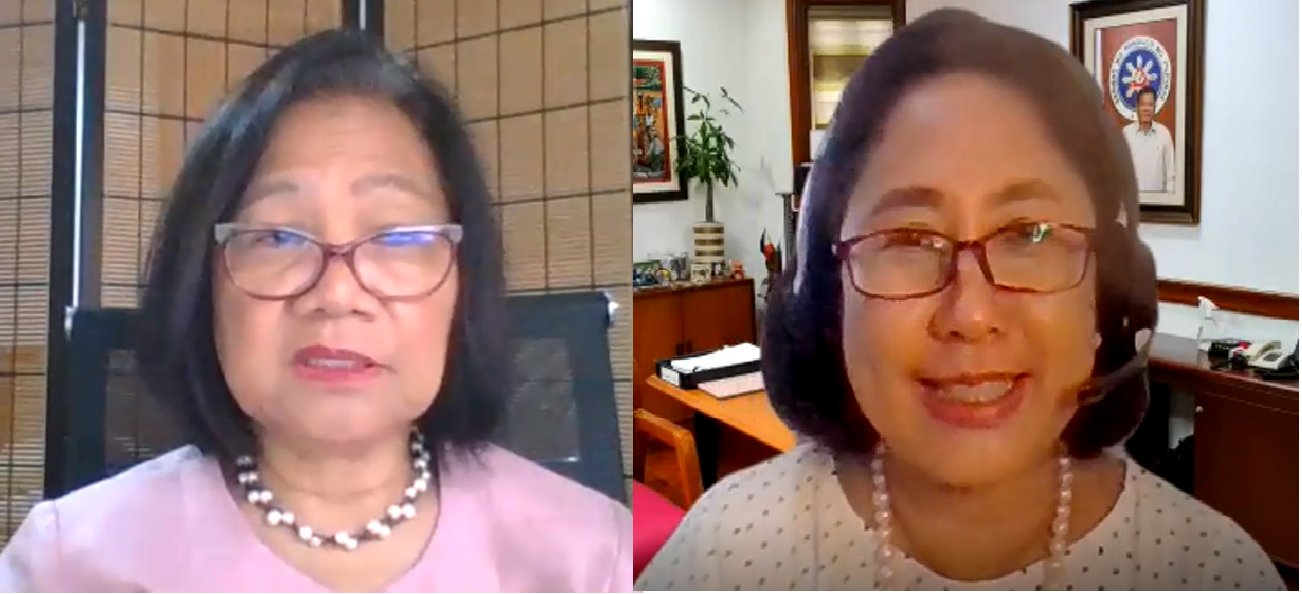 Posted on Monday | April 26, 2021
"One's attitude determines one's altitude."
This message capped the Second Quarter Human Resource Managers' (HRM) Fellowship Meeting and Learning Session, which was attended by a hundred Government Human Resource (HR) Fellows via Zoom platform on 14 April 2021.
---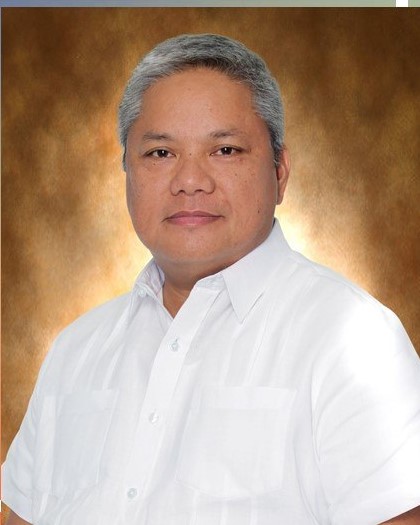 Posted on Thursday | April 22, 2021
The CES Community mourns the passing of Land Registration Authority Deputy Administrator Atty. Ronald A. Ortile on April 16, 2021.



---

Posted on Saturday | April 10, 2021
The CESB announces the Career Executive Service Performance Evaluation System (CESPES) compliance rating for calendar year 2020 of various national government agencies covered by the system on 8 April 2020.
---
READ MORE NEWS